Adventures Theme
Modern Responsive Theme for Car Rentals Companies, for the Vik Rent Car plugin.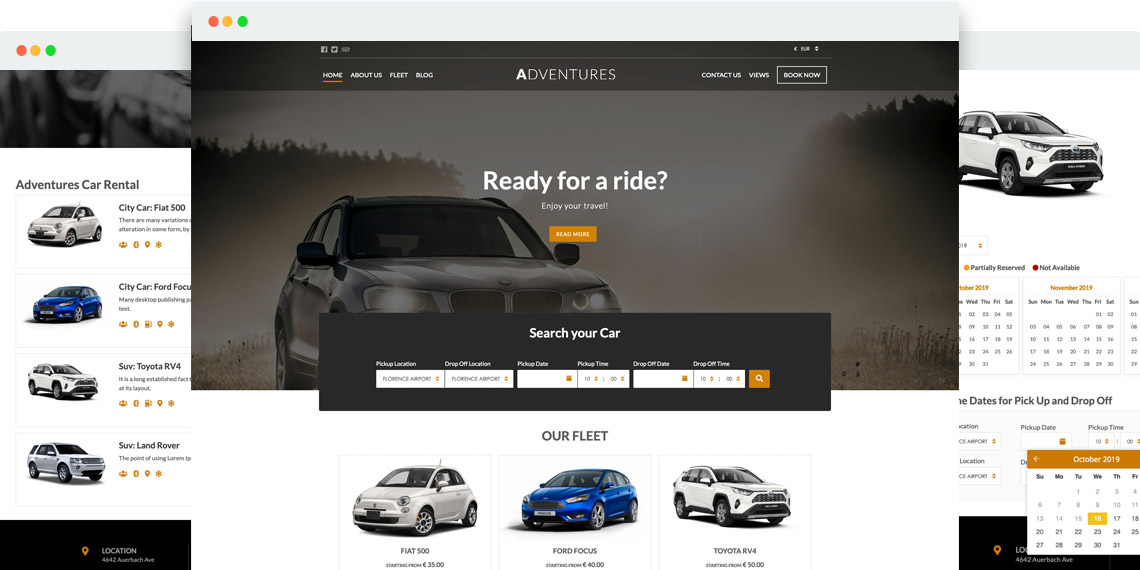 Requirements
WordPress 4+
Price is one-time payment with no domain restrictions and no needed License Keys. This is a downloadable product that contains the installer zip file for the WordPress Theme.
Theme Adventures
It is a Theme created for business based on Car Rentals.
This theme has been build with a fully responsive framework and it's adaptable to any device.
Adventures if fully compatible with our Vik Rent Car plugin and all its functionalities.
Demo Website
One theme.
Infinity color variations.
Edit your website's color scheme at your leisure.
Customization is easy and quick, allowing you to change the color of the theme elements.
Choose your favourite for your website.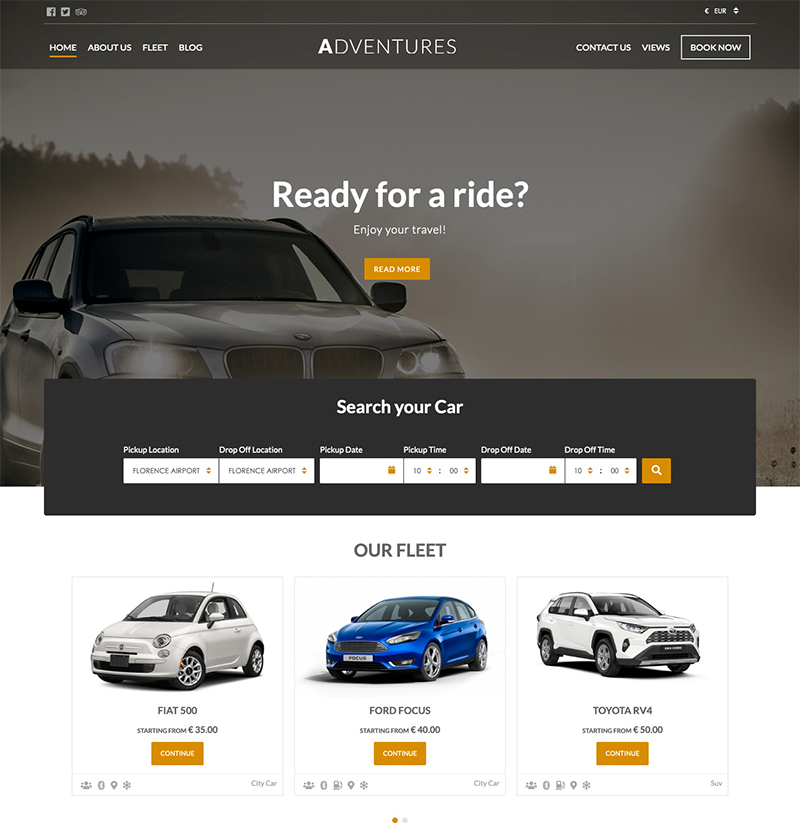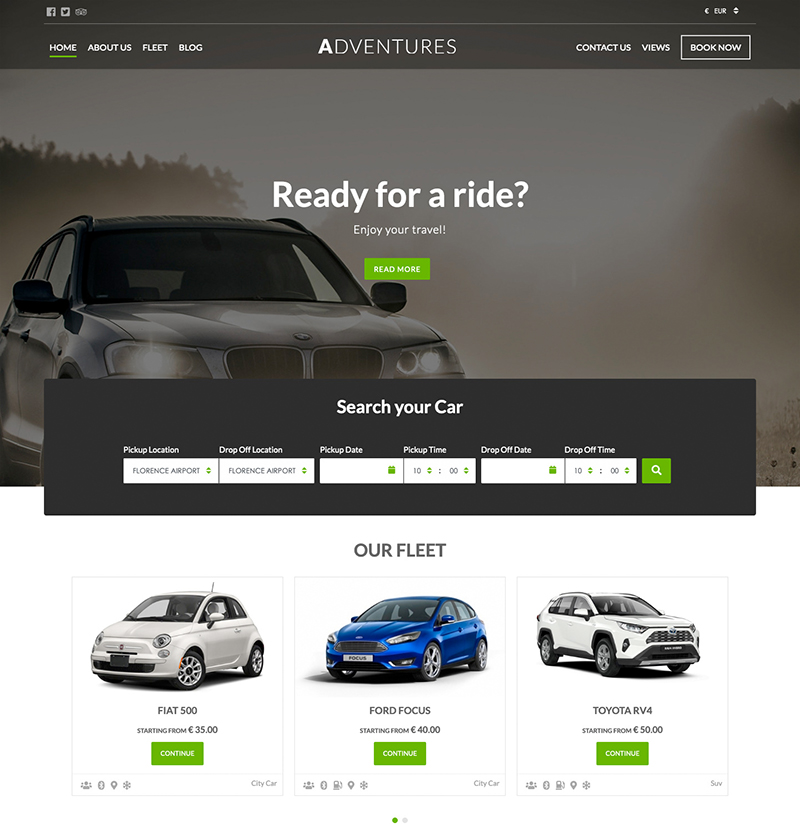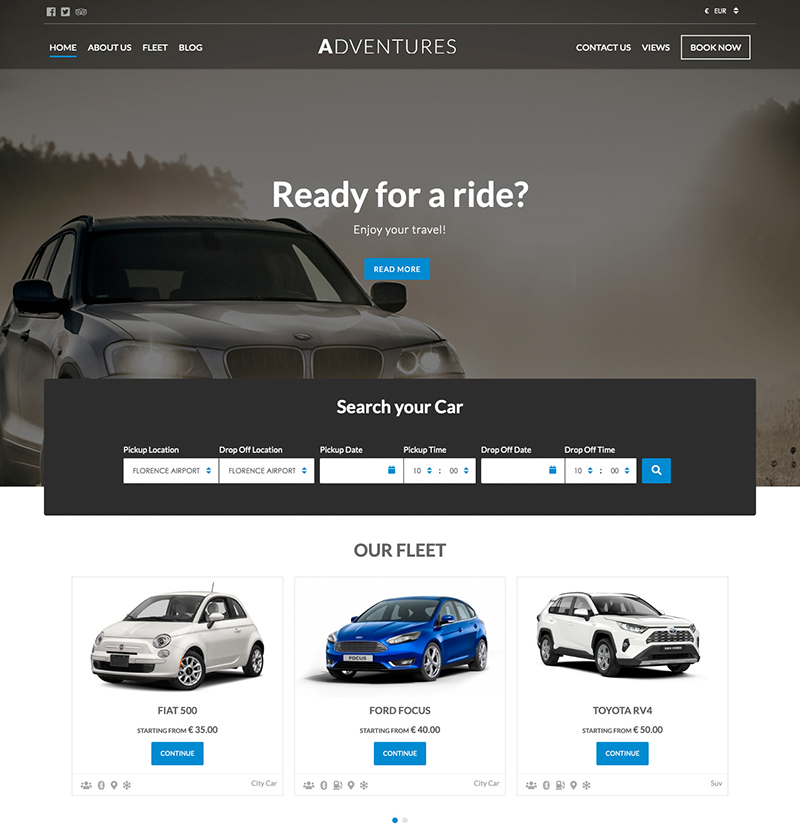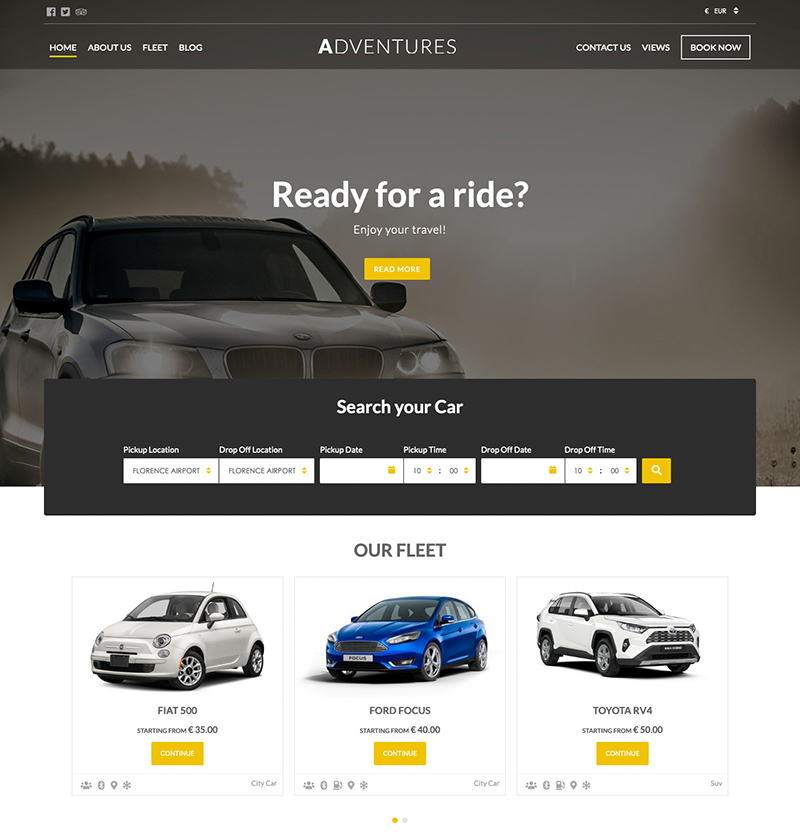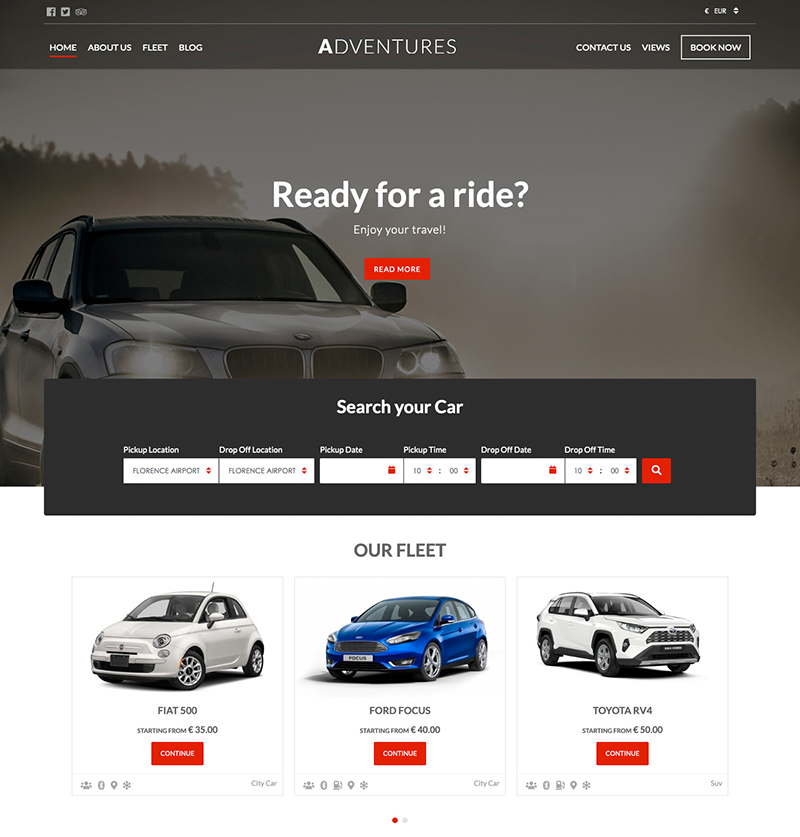 Plenty of functions for you to use
Load recommended widgets developed by us through the external Plugin VikWidgetsLoader, already in use on our live demo website! Pick a cool testimonial text slider, a Google Maps integration, plenty of icons to load in your website and much more!
Everything is integrated seemlessly with the WordPress framework, so experts of the CMS will feel right at home.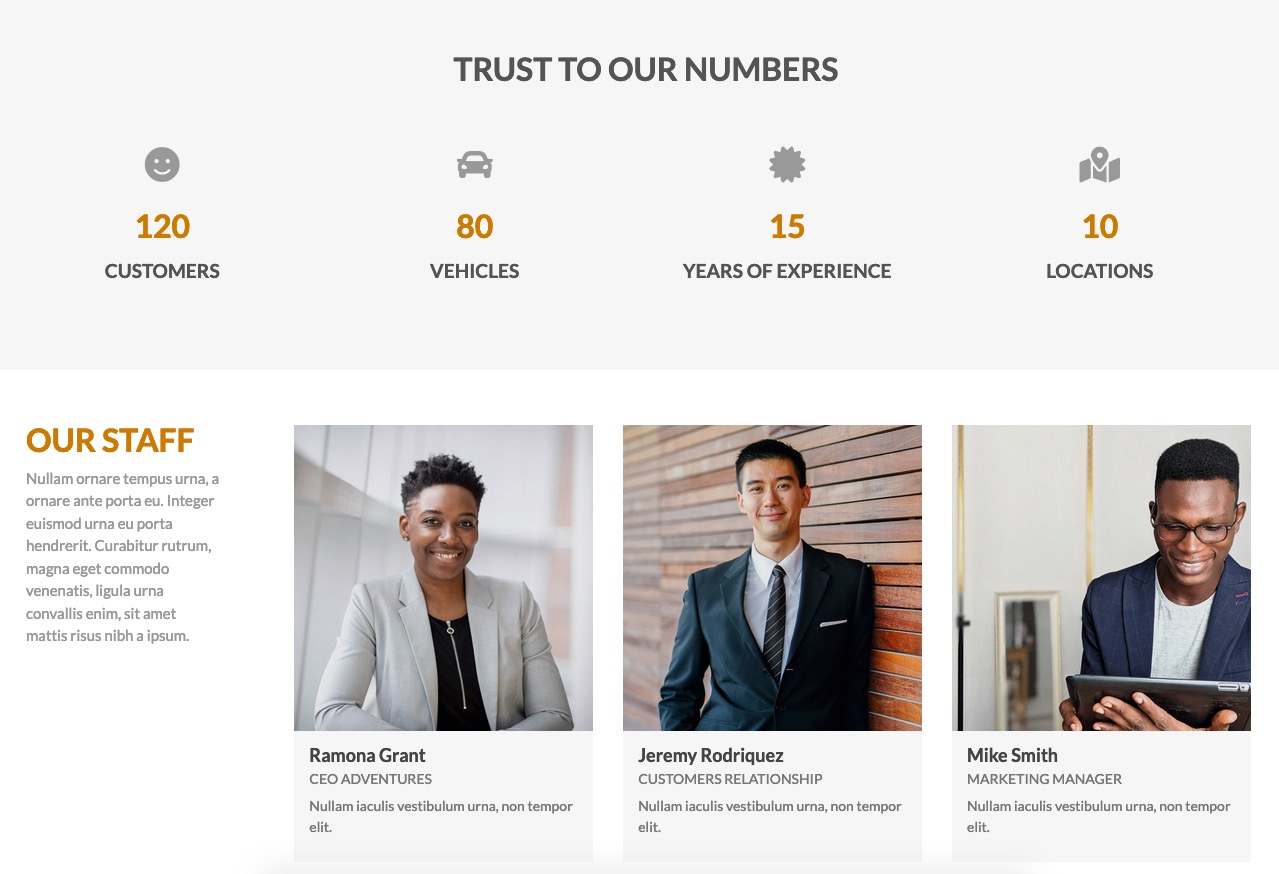 Choose the font that matches your style
In the Theme Customizer panel you could easily control some of the website elements, such as fonts, header background and font colors.
Make your website more beautiful with great typography with our collection of 10 fonts.
You can choose from a list of Sans-Serif or Serif fonts which one match more your website.
Also you can easily choose your fonts dimensions, everything to create your website as you like.
Fully Compatible with Vik Rent Car
Theme Adventures and Vik Rent Car
The Adventures theme has been built to fit perfectly with the Vik Rent Car plugin's requirements.
Discover how the Vik Rent Car pages have been displayed in a very fancy way with our Adventures theme.
Check for example the Cars List or the Order Summary page to have an idea of how your website will look like.
Choosing our theme for our plugins you'll be always sure to have a perfect layout for your website.
Give a nice touch to your website.
All the parts that you can see on our demo website related to cars/rental search cars in general, are views or widgets of our Vik Rent Car PRO plugin, and they will work just with the plugin installed on your WordPress website. The plugin and its related widgets are not included on the Adventures Theme package.
Demo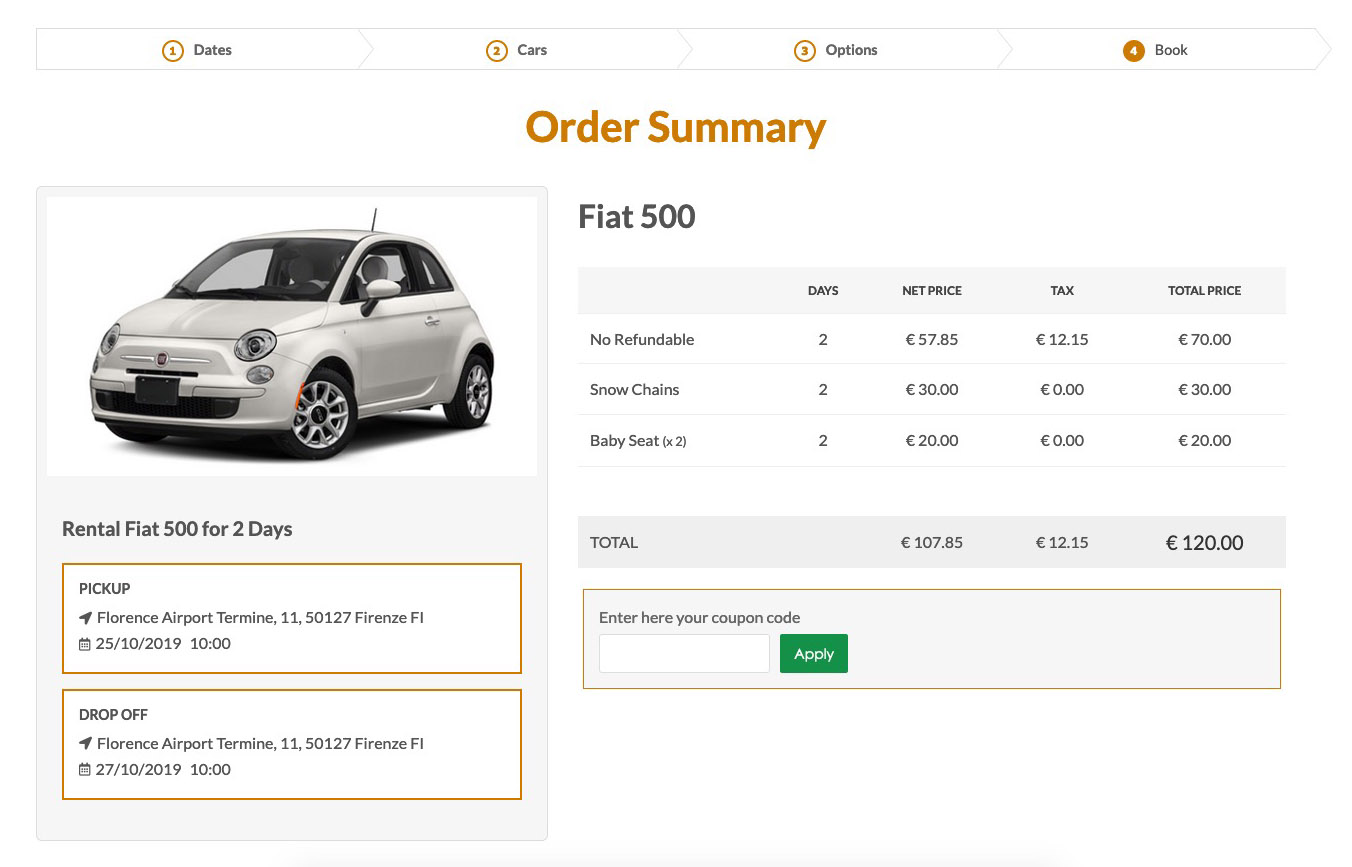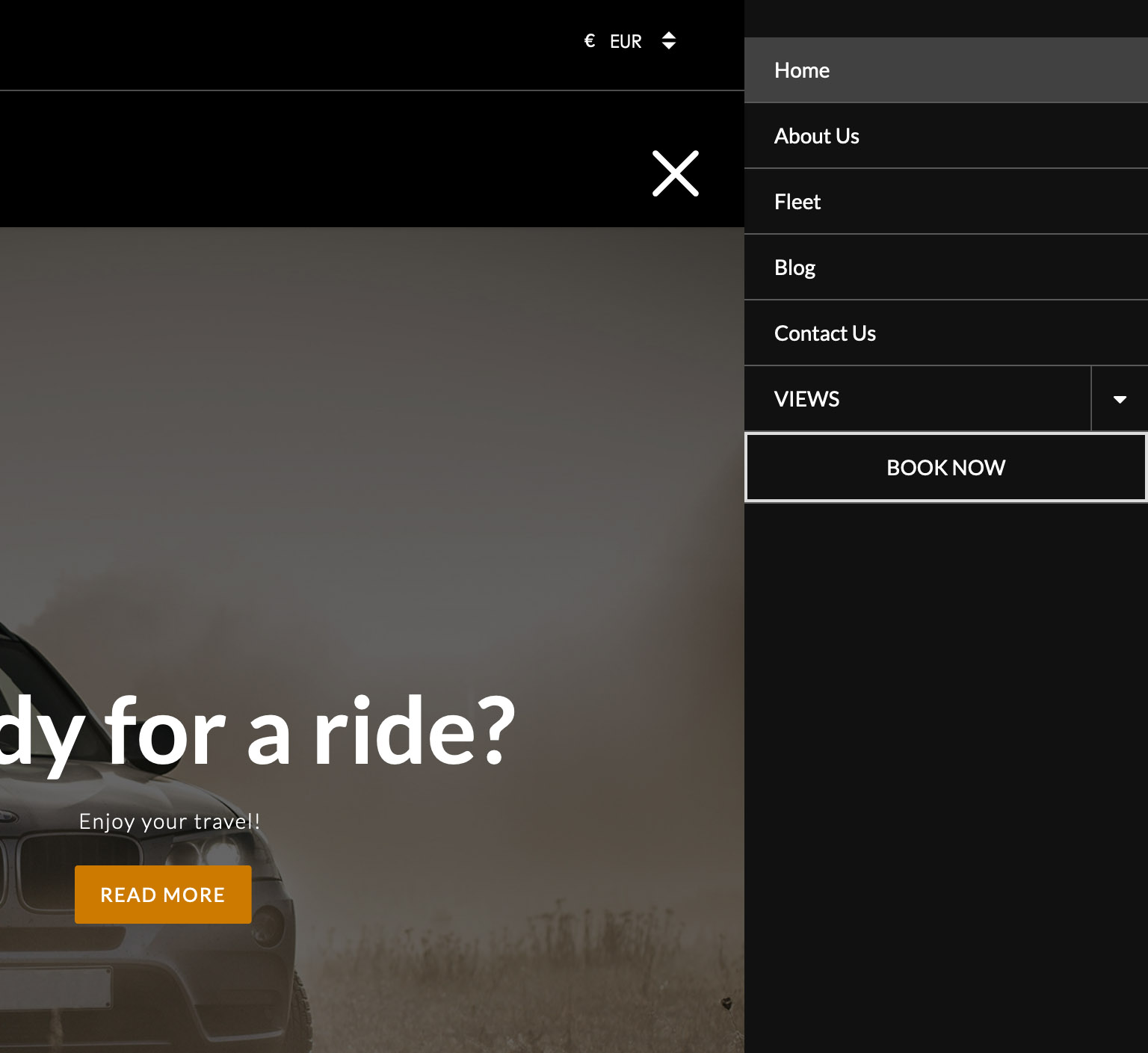 Clean & Dynamic menu
Adventures offers a clean menu design for your website.
The default menu design is simple and minimal for both the views, desktop and mobile and it switchs automatically.
In this way everyone will have always a perfect experience with any device they will look your website.
Get Adventures Theme Today!
The best theme for the Vik Rent Car plugin for WordPress.