Vik Booking 1.5 - Commited to succeeding
Tens of new stunning features will be right at your hands to face competitors in a completely different way.
This new update is focusing even more on driving more direct bookings through your own website. A hotel website has never been so important or competitive, thanks to our new partnership with Google Hotel Ads and their Free Booking Links.
Vik Booking 1.5 is the result of 4 months of intense programming. The policy for upgrading to this version has not changed: those who have purchased a copy of Vik Booking, or a copy of the paid update, within 12 months from the release date (February 28th 2022) will be able to upgrade for free by using the WordPress native functions.
Instead, the update is always free for those who have purchased both Vik Booking and Vik Channel Manager, no matter how long ago. Those who use our full solution have unlimited access to free updates.
Discover some of the new features of this major release:
Dark mode
You are probably used to see your smartphone apply a dark color scheme at night, or to see some Apps of your desktop computer with dark colors. Preferences for dark color schemes are available on most operating systems, on both desktop and mobile devices.
That's why we decided to introduce a dark color scheme even in our extensions Vik Booking and Vik Channel Manager.
You'll probably notice the difference in no time, maybe on the first night you access your PMS or Booking Engine. Dark mode can obviously be disabled, set to "auto" or forced, to be applied all the times. Here's how your Vik Booking will look like on dark-mode: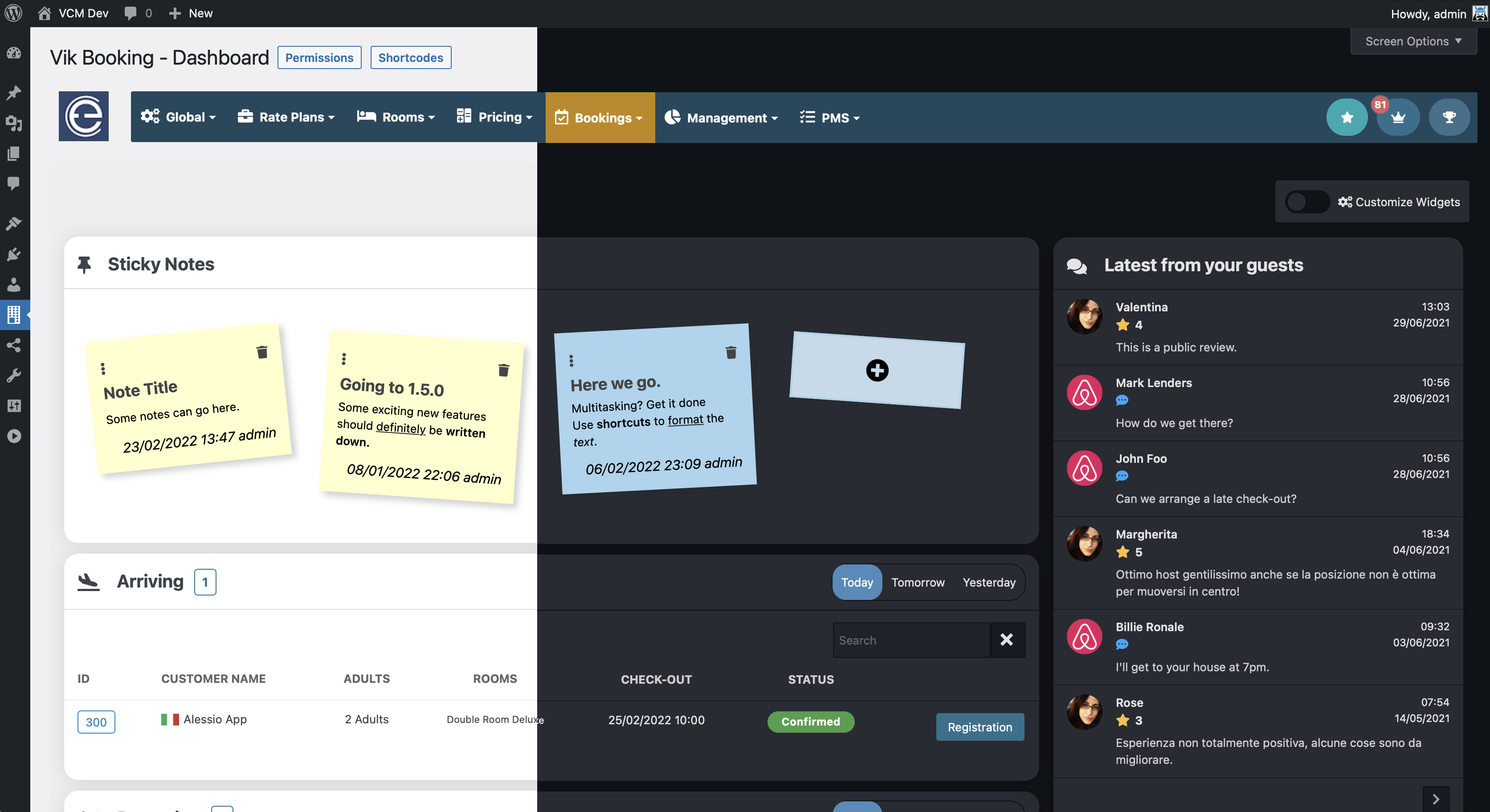 Multitask panel and Browser Notifications.
This update introduces a new way to query your system for data. Any kind of information will be always available at your hands without needing to leave the current page. This is what the Multitask panel can do. Multitasking was not so easy to be thought on websites, but this revolutionary tool of Vik Booking will definitely make your life easier.
In the new Multitask panel you can render any admin widget with the ease of a click, to quickly access any sort of information.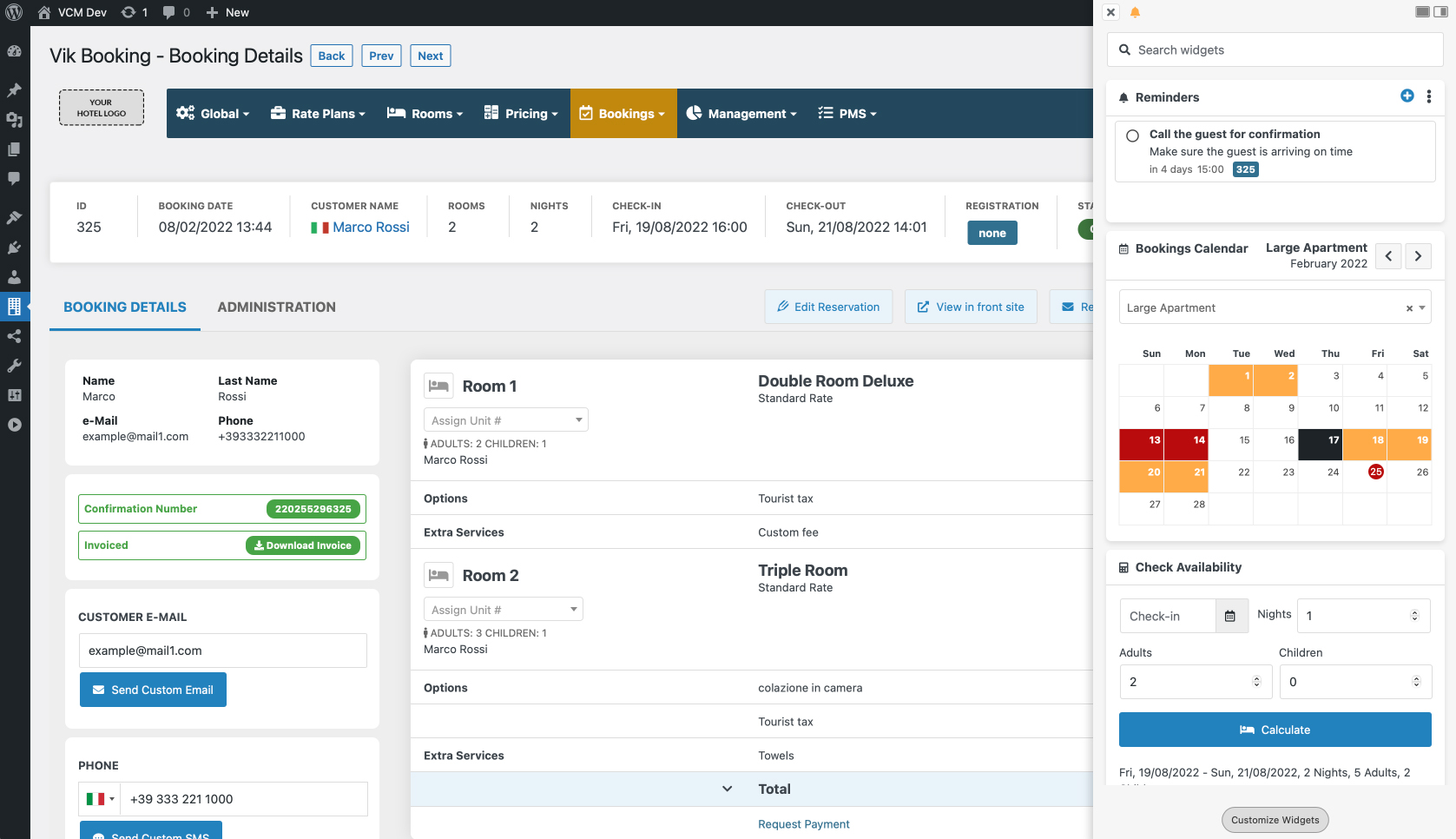 As a result of this new interactive tool, we also developed a system to trigger browser notifications scheduled at a certain date and time to remind you of any kind of event. And that's not all, browser notifications will also keep you informed in real-time of any bookings, modifications, cancellations or any other important event that takes place while you are surfing the pages of your Booking Engine.
New country-tailored reports, electronic invoicing drivers and guests data collection methods
Three new robust features involve the PMS reports to query any kind of rates modification made throughout the various dates of the year, the new electronic invoices driver for myDATA AADE (Greece), and a brand new guests data collection system tailored for Italian properties.
We have made these parts of the framework extendable to be ready for the future for other countries who will adopt new legal requirements for invoicing or for reporting data to local authorities.
Inquiry reservations
Most of our clients that have been working with our Channel Manager and Airbnb for some time will probably know already what inquiries are. A similar function has been made available for guests visiting your website.
The new horizontal search module comes with a new setting to enable the "request information" form, which will collect information from your guests and when they would like to stay at your property.
By submitting this form, Vik Booking will analyze the guest request as well as your availability for the provided dates, by allocating the "best" available room on a "pending inquiry" reservation.
This way, guests having flexible dates can be accommodated in a unique way, after getting in touch with the guest to satisfy their requests.
Last but not least, Vik Booking is now a certified Google Travel partner
This is stunning news for both property managers aware of the Google Hotel Ads - Free Booking Links, as well as for those who never heard of this service. Vik Channel Manager and an active e4jConnect subscription for the channel Google Hotel are required in order to be able to start using this new service, but we invite any property manager to consider the power behind this new opportunity.
Only a few certified Channel Manager providers worldwide have access to the Google Travel APIs, and we are delighted to be part of that group.
This means that we are the first company who brings Google Hotel Ads - Free Booking Links to the world of WordPress (and Joomla), to a business field where webmasters, web-agencies, programmers or designers can offer their knowledge to hotel/property managers and deliver a unique product that competes with the best existing software.
We are proud to be the only Channel Manager provider company that only focuses on CMS/Web-Software (WordPress and Joomla), where all data is collected by stuff that belongs to the properties, not from third party websites.
Being able to promote, for free, your best website rate on the Google search results or on the Google Travel platform is something that any property manager should be aware of. The bookings that you can drive will be completely exempt of any fees or commissions, and so this is a huge opportunity to reduce costs and maximize your revenue.
Visit our website at https://e4jconnect.com for more details about this new exciting feature and how to start using it.
What's new in Vik Booking 1.5?
New features:
New admin widgets We have included a wide list of new and useful admin widgets.
Multitask Panel Introducing a new way to query your system without any page reload. Quickly access your preferred admin widgets from any pages to obtain instant information or answers.
Browser (Web Push) Notifications Desktop notifications will always keep you up to date for any new event.
Dark Mode Turn your Vik Booking dark. Most software and operating systems now support a dark color scheme preference, and we have done exactly the same thing by providing the dark mode.
Inquiry Reservations The updated horizontal search widget will let you choose to display an inquiry reservation form. This will be helpful to build quotations or to start talking with potential guests with flexible dates.
Custom drivers for Guests Registration You can choose to collect data from your guests in various ways.
Electronic Invoicing for Greece Greek companies will be able to generate and transmit electronic invoices to the myDATA (AADE) service.
Backup system Exporting an entire configuration of Vik Booking and Vik Channel Manager has never been so easy or fast. By creating an export archive, you can instantly move a whole configuration of our plugins from one website to another, even from Joomla to WordPress or vice-versa.
Rich Text Editor A new rich text editor will help you create HTML contents with ease. This is valid for custom email messages and for any Cron Job.
New Cron Jobs Added new cron jobs and improved the others.
Min LOS for coupon codes Coupon codes now accept a filter to define a minimum stay.
Improved PMS Reports Added new filters and new functionalities.
Discover more about Vik Booking - Visit the Demo website

We hope you enjoy your new Vik Booking!
Don't you have Vik Booking PRO?
Get the PRO version to benefit of all these new features.
Get Vik Booking PRO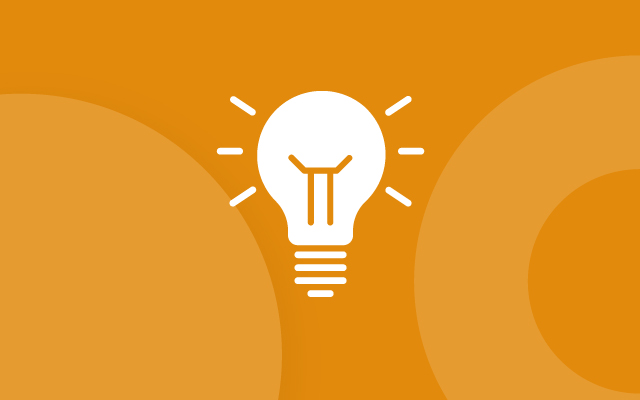 Insights, ideas and tutorials about our products for your business.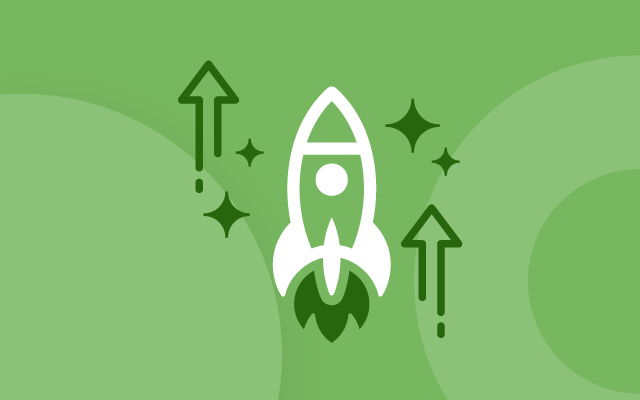 Discover the latest updates of our plugins.